Dr. Neela Naha, the obstetrician/gynaecologist at St. Albert's, worked with Dr. Lowell Schnipper and BHA to begin a cervical cancer prevention program at the hospital. The program began 1 August 2013. The program received critical assistance in the form of supplies and equipment from UNFPA.
March visit to Zimbabwe
Darrell met Dr. Schnipper in Zimbabwe and visited St. Albert's. To help lay the groundwork for the cervical-cancer prevention project, we met with:
Officials at Zimbabwe's Ministry of Health and at the United Nations Population Fund;
Radiation therapist Dr. Anna Nyakabau;
Dr. Tsungai Chipato, an Ob/Gyn at the University of Zimbabwe.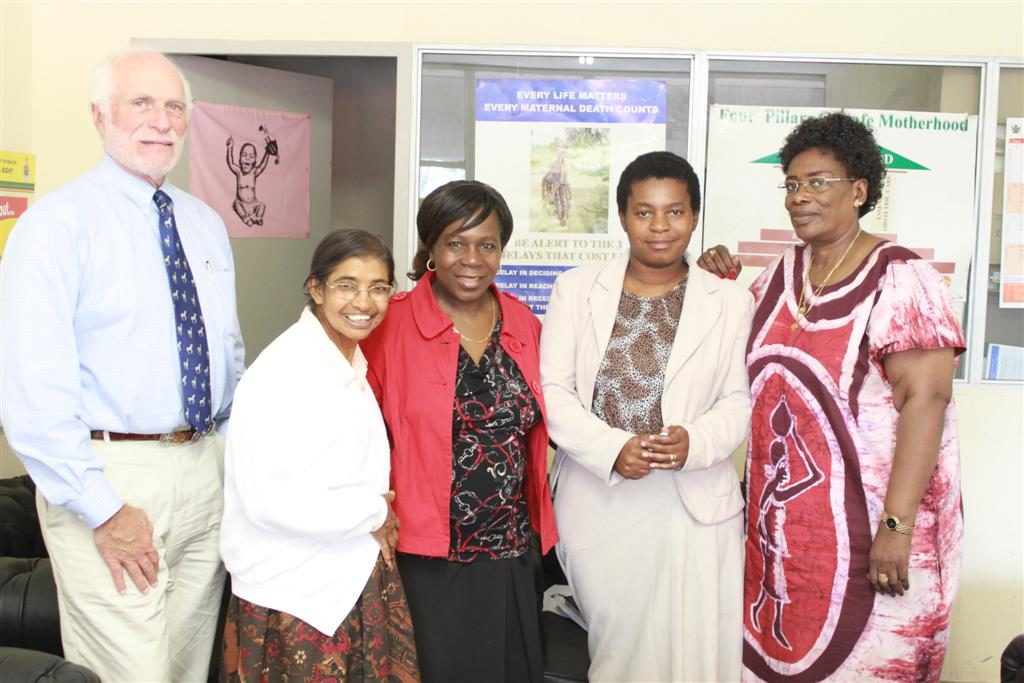 Darrell remained at St. Albert's an additional week, working with Dr. Naha and several staff members to finalize the cervical-cancer community awareness and outreach components of the project.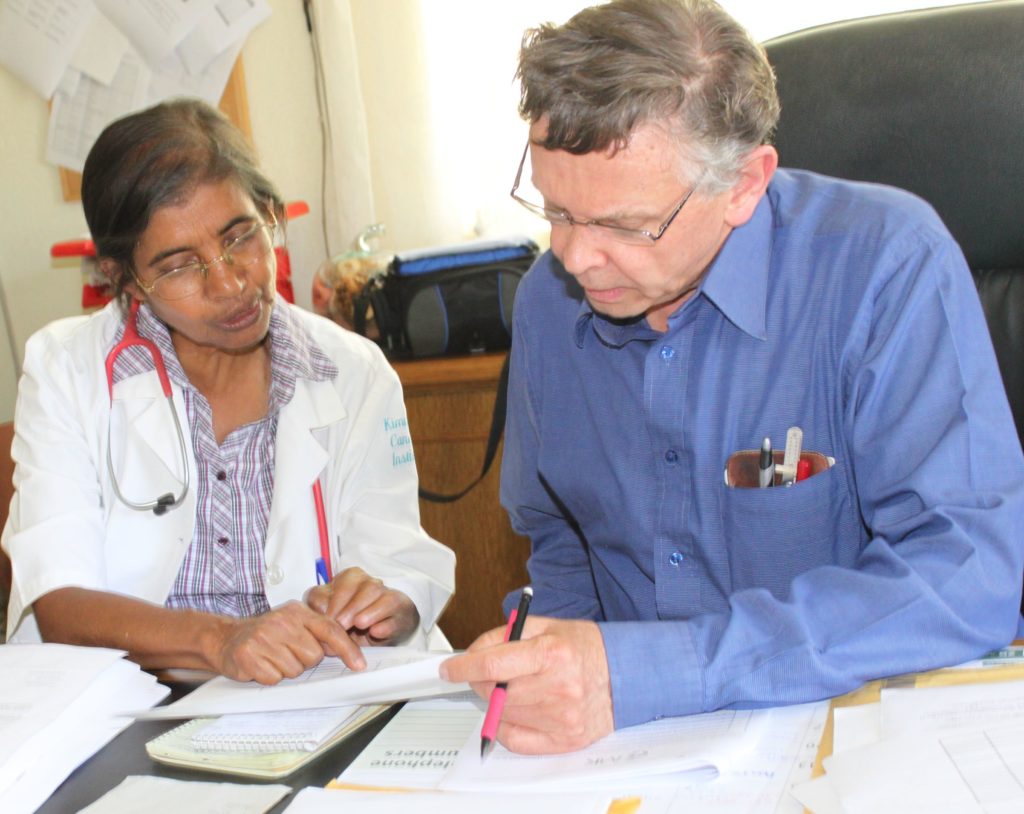 Following the March visit
BHA and Dr. Schnipper provided funds to install reliable internet service for the entire hospital, which has been seriously isolated due to a lack of communication. This facilitated communication related to the cervical cancer project.
Dr. Schnipper perceived the doctor's need for current medical information and obtained a grant subscription to UpToDate, a comprehensive online resource of medical information for the diagnosis, treatment, prevention and epidemiology of a broad range of diseases, including cancer and AIDS.
Three nursing trainees in the Yale nurse practitioner program visited St Albert's. BHA helped facilitate and coordinate their visit. St Albert's and the nurses both gained from this interaction.
The nurses collected $1,000 in donations for the hospital and carried in three duffel bags of medical supplies. BHA provided a Deed of Donation for the supplies.
Dr. Neela commented about the three nurses: "These girls are fantastic. I am thoroughly enjoying having them." One of the nurses emailed: "St. Albert's is wonderful. We have been here only one short week and have learned so much. Everyone is so friendly and welcoming."

Dr. Julia Musariri visited Boston and Columbus, OH
In September, Dr. Julia Musariri, Medical Superintendent for St. Albert's Mission Hospital, made her first visit to the United States. The visit was coordinated by BHA in conjunction with Dr. Lowell Schnipper at Beth Israel and Harvard Medical School. BHA provided letters of support for Dr. Musariri's visit, and worked with the American nurses who were at St. Albert's to assist Dr. Musariri's with her U.S. visa application.
Dr. Musariri had meetings and shadowing opportunities and gave talks at The Ohio State University Medical Center and at Ohio Public Health. In Boston, she was hosted by Dr. Schnipper and visited Harvard Medical School, attended a 3-day workshop for primary care physicians and met other faculty. She and I drove to Pittsburgh for meetings at Global Links, a nonprofit that donates suture and other medical supplies to developing countries, and at Brother's Brother Foundation. (No BHA funds were used for air fare or other expenses associated with Dr. Musariri's visit.)
Read more about Dr. Musariri's visit on the BHA blog.