Hi, Everyone – Dr. Lowell Schnipper and I visited St. Albert's and Karanda mission hospitals between 28 October and 4 November 2019. At that time, doctors working in the government (public) hospitals had been on strike for nearly two months. The cause, the doctors say, is insufficient pay. They cannot afford housing, food, transport to work and school expenses for their children, or cope with the lack of equipment, supplies and drugs they need to treat patients.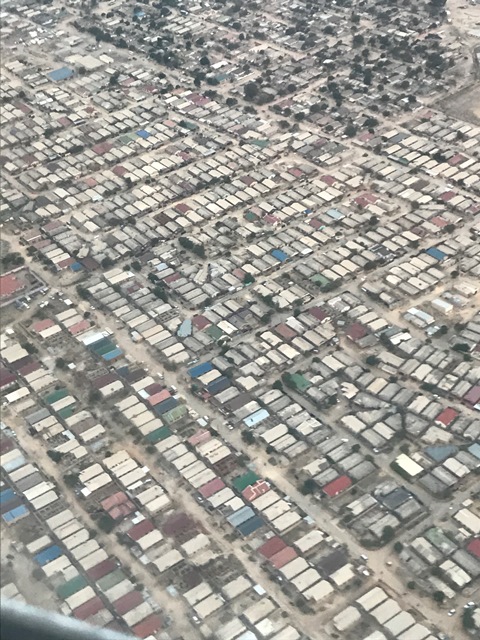 The day after we arrived, we visited Harare's Parirenyatwa hospital, the nation's largest teaching hospital. The surgery ward had only empty beds. The government is relying on military surgeons to treat acute conditions, but their numbers are too few. For those fortunate enough to receive surgery for appendicitis and other acute conditions, follow-up care is often unavailable.
Consequently, many sick and injured turn to mission hospitals for care, often traveling long distances. We visited Karanda Mission Hospital in northeastern Zimbabwe 2-3 November, where we support a cervical cancer prevention program. Karanda has an outstanding reputation for offering a wide range of surgeries. During our visit, the hospital was overwhelmed with patients; the doctors, nurses, midwives and other staff were exhausted.
And situation is worsening. The article below was published 14 November in The Observer.
Keep well, everyone…Darrell
Desperate Zimbabweans Rush to Karanda Hospital for Assistance

Karanda Mission Hospital in Mt Darwin is now besieged with patients from almost all over Zimbabwe. At the entrance to the Out Patient Department, you see children cuddled on their mothers laps, several people on wheelchairs, some lying on the floors, eyes staring blank in the air. All these people bear the brunt of the collapse of the healthy system. The crisis at Karanda Hospital has been triggered by Doctors strike at government hospitals.

At Karanda Hospital, you hear people coming as far as Gwanda, Mutare, Gokwe, all parts of the country. Karanda Hospital is now the country referral hospital. This is a very serious disaster. You spend almost a week to get treated at Karanda Hospital. Doctors cannot cope and they are only two Doctors at the Out Patient Department. Karanda nurse in charge, Mr Chigumira is ever struggling with despair, he sometimes skip lunch to help and serve the patients.
The first hurdle is to join the line to pay consultation fee which is very long, then you join the history line to go into the history room and the last greatest hurdle is to be seen by the Doctor. After seeing the Doctor, you join the line to pay drugs which is very long again.
Government must act quickly to solve this hhealth crisis, otherwisw very soon Karanda Hospital would be forced to turn away patients who are not from their catchment area that is Mashonaland Central.
Yours sincerely
Alexio Rashirai
Rushinga