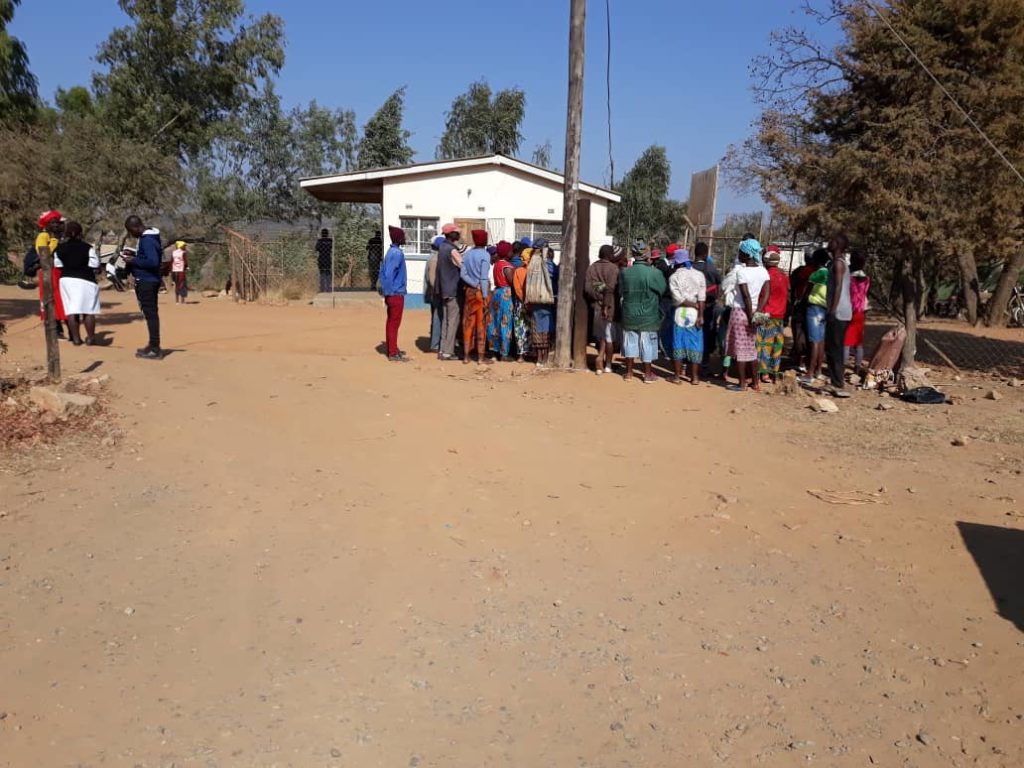 Dr. Julia Musariri, the hospital's medical superintendent, sent this photo 26 August 2019. "Unfortunately, we have none to give them, and we turned them away." Even basic commodities are expensive for the poor, she says.
In July, the UN World Food Programme (WFP) said in a statement that severe drought has rendered more than a third of rural households in Zimbabwe – around 3.5 million people – dangerously food insecure.
The July statement continued: "Citing the Zimbabwe Vulnerability Assessment Committee's recently concluded Rural Livelihood Assessment, WFP Spokesperson Herve Verhoosel, said that the situation was likely to last from now until September with a further deterioration into December that will widen the impact to more than 4.7 million people.
"Moreover, WFP said that the hunger period will peak at the height of the lean season, from January through March 2020, when 59 per cent of rural households, or over 5.5 million people, will be food insecure."
For the full statement, visit https://news.un.org/en/story/2019/07/1042881.