Here is a quick update on the work we have been doing these past few months – work that would have been impossible without your continued interest and support.
Cervical Cancer Screening
BHA has screened 21,000 women through the combined cervical cancer prevention – "VIAC" – programs at St. Albert's and Karanda mission hospitals. Of these, approximately 1,000 women were found to have possibly precancerous changes on the cervix.
"Subsequent treatment will have prevented cervical cancer for a substantial number of these women," says project leader Dr. Lowell Schnipper, an oncologist with Beth Israel Deaconess Hospital and Harvard Medical School and a BHA board member. Read Dr. Schnipper's "Thank you" and VIAC progress report.
Poultry Project
BHA sent funds to St. Albert's Mission Hospital last spring to begin a poultry project with 1,000 laying hens. The hens arrived in mid-August. The hens are proving to be productive and the eggs are in high demand by local retailers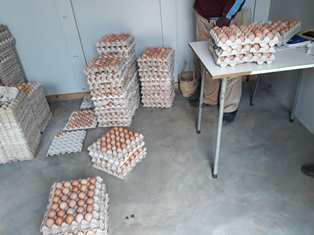 "We are aiming to have 50 crates for a retailer who wants this amount every three days. Thank so much for making it possible for us," wrote Dr. Julia Musariri. Read Dr. Musariri's report.
Future goals
St. Albert's has been without an anesthesia machine since April, forcing them to refer pregnant women who need a cesarean section to other distant hospitals — which often also lack a functioning anesthesia machine.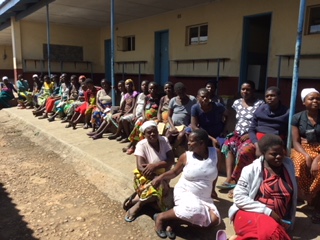 In 2018, St. Albert's performed 786 cesarean sections out of 2,872 deliveries; the hospital's mothers waiting home (right) has hosted up to 115 pregnant women at a time who are at high-risk of problems during delivery. The need for the machine is acute.
Please consider donating to BHA to help us purchase an anesthesia machine for St. Albert's or suggest that friends and family make a donation to acknowledge a birthday, holiday or other special occasion—it will help immensely! Donations can be made here.
Thank you and keep well…Darrell
Darrell E. Ward
President