BHA recently received a donation of $1,000 with the request we send it to the hospital to feed the needy. Drought, inflation, rising costs, poor crops and high unemployment are driving poverty and hunger.
Growing numbers of women and children are coming to the hospital asking for food. Even adult women arrive with pellagra, a form of malnutrition that is fatal if untreated. Most affected are grandmother-headed and child-headed households
But the hospital had run out of food hampers some time ago.
Dr. Julia Musariri, Medical Superintendent of St. Albert's, reported that the $1,000 donation was enough to provide hampers for 110 families. Each hamper contains basic items such as mealie meal (corn meal), cooking oil, sugar, salt, pasta, beans and dried fish.
Dr. Musariri wrote in an email:
"I am happy to come back to you because we were able to buy the simple basics for the food hampers for the needy of our community. The demand is rather high, but we manage to mitigate the needs for some days. Thank you so much for helping us to feed the hungry. They regain their smile."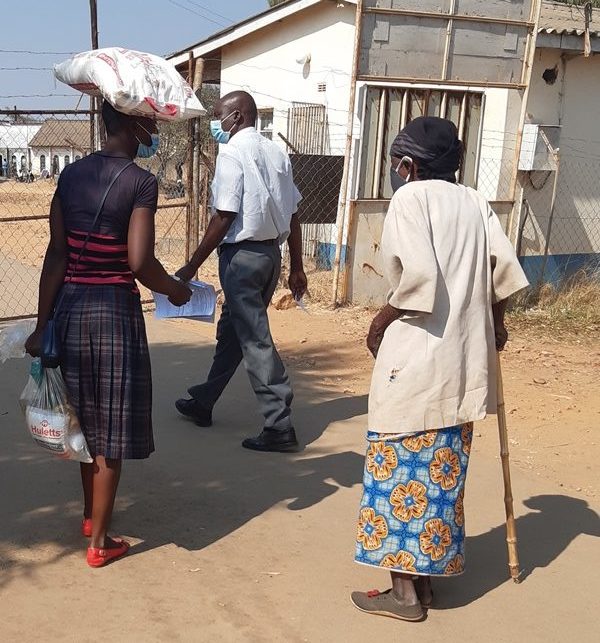 Below are photos of some of the basic items that St. Albert's purchased and will be included in their food hampers for the needy, often grandmother-headed and child-headed households. The $1,000 donation provided 110 hampers.